Reflections
I always wanted to write a reflections post after graduating from college, but I did not expect it to take so long for me to sit down and actually write it.  With that being said and the absence from my blog over the last couple weeks, I don't do well with transitions.  So the transition from a college student to a college grad, to moving back home, to applying for full time jobs and waiting to start my next adventure has been difficult.  Lately, there have been more days plagued with lack of motivation and inspiration.  These days have been frustrating because I often times find myself staring at a blank computer screen with a mind full of overwhelming thoughts that just leave me puzzled.
Yes, it has only been a little over a week since graduation, but for me a week to long of just feeling blah.  Everyone has told me to give myself as much time as I need to regroup and readjust to my new surroundings, but after a week I am sick of just laying on the couch and just waiting for the next bright idea to strike.  So today, I decided to return to my old roots of putting on a nice outfit, my favorite eye shadow look of bronzy shades, sit at the dining room table and blast some of my favorite tunes.  I am finally ready to reflect on what it means to be a college grad.
To be honest, after graduating from college I still don't understand the phrase "college is the best four years of your life."  Don't get me wrong, these last four years have been incredible and I am so thankful for the opportunity to attend such an amazing school and receive a well-rounded education, but I would not describe the last four years as just "best."  The last four years have been fun, demanding, gratifying, confusing, discouraging, and so on.  As you can see, I experienced a mix of emotions during my college years.  For me, college is the most complicated four years of your life, but I would not trade my experiences, whether good or bad for anything.
It was these past four years, living on a college campus surrounded by different people that allowed me to learn lessons I would not have just learned from a textbook.  Sure, my calculus class, philosophy class, communication and journalism courses, all taught me some valuable lessons, but it was those experiences, whether it was accidently sleeping through your alarm, or not knowing who to eat with at the cafeteria, figuring out which friends were actually friends, accepting that you deserve better than that all star athlete of a guy and so on, that built character and made me the strong person I am today.
Before graduating, I heard all my friends say how they would do anything to go back to freshman year, but for me there is only one year I would love to relive if I had the chance and that would be my senior year.  It was in my last year of college that I discovered my true friends. It was in my last year of college when there were more days filled with laughter than tears.  It was in my last year of college that all the memories that make me smile were made. It was in my last year of college that I finally accepted to let go of what I thought were my "close friends" since sophomore year (that's a story for a whole different blog post) and see the potential in other people, who I am now thankful and certain to call my friends for life.  It was in my last year of college thanks to my amazing family, friends, and professors where I started to love myself and see all the things that made me different, like my creativity, my blog, my sensitivity, my love for fashion as a strength rather than a weakness.  Finally, it was in my last year of college that made the last four years totally worth it.
As someone who has always been a planner and would have thought to have the next stage of my life already figured out, I don't, and that has certainly been hard to accept.  But being a college graduate for almost 2 weeks now, I realize that it's ok to take time to reenergize for the next adventure in my life, whatever that may be.  The job-hunting process has been frustrating, but with patience and determination I know that dream job of mine will come.  Just like four years ago I was that timid, little freshman not knowing how I was going to make it through college, I somehow managed to get through it, so certainly finding a job and making sense out of the next stage of my life is not too big of a obstacle for me to face.
Although, I currently have the feeling of not being able to capture all my thoughts in a single post, I decided that writing one post that may not say everything is better than writing no post that says nothing.  I mean I was in college for four years, which means I won't be able to speak about everything, but that's the beauty of blogging I can always upload more posts when I am ready.  And let me tell you, the last four years has certainly been a roller coaster of ups and downs and twists and turns, so I am ready to share my story, advice, and tips, so is there anything specific you would like to know about my college experience?  If so, let me know in the comments below.  I might not have everything figured out right now, but I am certain about one thing…that LivForStyle is back.
---
It's been five days and I am still on a fashion high from Saturday's Her Campus Fashion Show.  It was a night filled with awesome style, lots of freebies, great music, loads of pictures, and most importantly empowerment.  As I mentioned in my previous post, all four of the fashion shows featured creative entrepreneur designers, including My Social Canvas, Foray, Ali & Ariel, Frill Clothing, and Bow & Drape.  I loved watching the models strut on the runway, featuring the amazing designs from the four designers.  I was so impressed with the fashion and I was so happy I got the chance to support these designers because I have a feeling they are going to make a statement in the fashion world very soon.
Although, the fashion show was the highlight of my New York City trip, it was not the only thing I experienced.  I didn't get back to campus until around 3 A.M, so that means I must have more to share.  So keep on reading for even more about my experience at Her Campus College Fashion Week in New York City.
         I could not have survived this trip without my best friend, Lauren, who herself is a fashionista and the girl behind the lens when it comes to the photos on LivForStyle.  Lauren and I killed it in the city, like we always do. It's never a dull moment when the two of us are together, so I am so happy she was able to experience this night with me. We both dressed to impressed and after looking at the photos, I think we totally nailed it.  Keep your eyes open for a whole post dedicated to our outfits.  Coming soon to a screen near you 😉
         Of course, the train ride to the city felt like it took forever. But when we finally arrived at the venue, it was show time.  But, before the shows started we had the chance to check out all the fun tables scattered around the venue.  These included some great sponsors and their wonderful products.  The list included European Wax Center, Insomnia Cookies, Bertha Watches, Sparkling Ice, Boxed Water, and more.
The night consisted of four shows.  The themes included Rush, Festival, Study Chic, and Girl's Night Out. Naturally, the Girl's Night Out show was my favorite because it featured lots of leather and knee high boots, which are such fall and winter staples.  I really enjoyed that after each show, the audience was given about 15 minutes to mingle and network with other attendees.  I made some great new contacts. All the models rocked every look.  They were all so fierce and their smiles were contagious, leaving everyone in the audience in absolute wonder and awe.  I can't wait to go shopping because the models totally inspired me to try some new looks this season.
When the last show wrapped up, Lauren and I were both sad.  We said our final good-byes to the friends we made, collected our stuff, and headed back to the subway.  Our melancholy quickly evaporated when we took a peak inside our exclusive goodie bag from the show.  To my surprise, the goodie bag was filled with awesome gifts.  Inside I found a FitBit, Vince Camuto perfume, a Rebecca Minkoff clutch, a bunch of Maidenform items, a free service at the DryBar, Essie nail polish, the latest issue of People Style Watch magazine, Kind bars, and so much more.
When we hopped off the subway, our tummies were growling and we knew we wanted our night in the city to continue.  After stopping at a local pub and having a much needed glass of wine, we talked for hours about the show and our goodie bags.  Lauren and I had so much fun that when we finally looked at the time it was almost 1:30 A.M and quickly ran to Grand Central Station to catch the last train.
When we got back to campus around 3 A.M we couldn't keep our eyes open.  You know it's been a great night in the city when your eyes can't stay open, your body aches, your feet hurt, and your makeup is smudged.  Lauren and I both agree that Saturday night was a night to remember. Lots of fashion, lots of laughs, lots of mingling, and lots of dancing, no wonder why we are still catching up on our sleep.
Thanks to Her Campus for sponsoring such an amazing event and thanks Lauren for being my partner in fashion.
This post is sponsored by Her Campus Media and its College Fashion Week brand partners. All opinions are my own. Thank you for supporting the brands that make LivForStyle possible!
---
Manus x Machina: Fashion in an Age of Technology
One of the many things on my summer bucket list was to go to the Metropolitan Museum of Art to see their exciting fashion exhibit, Manus x Machina: Fashion in an Age of Technology. Luckily, a few weeks ago I had the chance to explore the exhibit and the entire museum.
I was blown away by how extensive the exhibit was. The exhibit includes over 170 ensembles, showing that fashion is more than just dressing but truly an art form. Each piece showcased in the exhibit highlighted the connection between technology and fashion.
I enjoyed how the exhibit was divided based on fabrication or detail, including pleats, tulle, sequins, feathers, embroidery, artificial flowers, and lace. This really emphasized how special each piece was and the role of the hand (manus) and the machine (machina) in the design and manufacture of the piece.
When I was walking around the exhibit, I made sure to take a few photos and jot down a few of my reactions to what I saw. Keep on reading to hear my commentary on the exhibit and the evolving fashion world.
Although, we shouldn't heavily rely on technology, let's face it our world is becoming more technologically advanced whether we like it or not. So instead of ignoring these achievements within technology we must recognize them and use them to our advantage.
We should always keep in mind the differences between the hand and the machine. To be honest, no machine could produce as incredible a piece than the hand because a hand-crafted piece is one of a kind, taking patience, time, and dedication to the craft.
I agree hand-made items are seen as more valuable; however we can't completely neglect technology or see it as less valuable. Just like Miuccia Prada said, "For me, mixing the hand and the machine gives the best results." To me, what is most valuable is the designer's passion and time they put into their design.

While looking at the many pieces throughout the exhibit, I noticed that most of the embroidery and floral details were done by hand so the artist/designer could strategically hand place crystals or other embellishments onto the fabric, thus making it more unique.
After learning more about the distinction between the hand and the machine, I realized you have more control over things produced by hand, meaning you can manipulate your piece in a way that is visually appealing to your audience.
Regarding the hand, imperfections are generally only seen in handmade products. Unlike a machine, humans cannot make everything perfect. However, instead of finding fault in a misplaced button or crystal we actually find beauty and uniqueness in it.
The exhibit also touched on the differences between ready to wear fashion and haute couture. Now we live in a world that mostly follows the ready to wear fashion model. However, one of thee most important distinctions between ready to wear fashion and haute couture is in the details. For example, just look at the elaborate embroidery in the wedding dress by Karl Lagerfeld for Chanel. That piece of haute couture fashion cannot be produced in one day.
Lastly, the most beautiful gowns worn by celebrities on the red carpet or the clothes we have in our very own closet are all produced with the help from the hand and the machine.
Are you a big fashion lover or art fan? I highly suggest visiting the met in New York City before this exhibit closes on September 5th. You won't regret it. For those who have seen the exhibit what were some of your highlights of your trip?
---
My Commute Playlist
My 45-minute train ride to and from Grand Central Station consists of napping, thinking, and writing blog posts all while listening to music. I get through the not so fun commute with a little help from Spotify music. Just like not having one style of fashion I enjoy wearing, I don't have one style of music I enjoy listening to. I listen to all sorts of genres of music, like rap, pop, alternative, and techno. However, the music I tend to listen to on the train are songs that will pump me up in the morning for the new day ahead of me and help me unwind on my way back home after a long day.
Beautiful Day– U2 
This is a great morning song. When all I want to do is head home and get right into my bed I know that each day is a gift and I am so lucky that every day I get the chance to be in the city I love. The lyrics, "it's a beautiful day don't let it get away," inspire me to look at all the positives throughout my day.
The Anthem– Good Charlotte 
A great pump up song. This song just makes me want to dance and sing in the aisles of the train. However, to avoid stares from people on the train, I just head bob and lip synch from my seat, even though people still stare. I guess they don't know good music.
Wait Til You See My Smile– Alicia Keys 
This song goes out to all those people who have turned their back on me for no reason, took advantage of me, or simply did not believe in me. This song is so beautiful and so inspiring. Just like the lyrics say, to all those people who "love to see you down" prove them otherwise.
Girls Chase Boys– Ingrid Michaelson 
         Love the catchy beat of this song. Plus, it perfectly describes the struggle with love. Girls like to play hard to get and then boys like to play their own games; however, the only thing this leads to is miscommunication and chaos. Why does falling in love have to be so complicated?
Long Way Home- The Goo Goo Dolls 
         In my 21 years on this earth, I learned that life's a journey, filled with many ups and downs. Unfortunately, things aren't always handed to you on a silver platter. Instead, you have to work for what you want, even if it means going through tough times. I find this song super relatable especially when I'm entering the "adult world" and trying to build a name for myself, but no matter how hard it gets "you can't let go…"
No Money– Galantis 
         If it wasn't for me spending time discovering new playlists, I would have never of found this song. Such a catchy and upbeat song, making it perfect for the commute to and from the city.
Love Yourself vs. F*ck Your Self– Yo Preston feat- Kelly Kiara
         So happy I found this cover because it's genius. I always get annoyed when I listen to Love Yourself by the Biebs because why is it always the girl's fault in the relationship. I guess guys are perfect. Well Kelly Kiara thinks otherwise and I totally agree!
Ribs– Lorde 
         Ever since the song Royals I have been a huge fan of Lorde. I love her music. Ribs is a great song to play when you just want to close your eyes take a deep breath and relax
Send Your Love To Your New Lover– Adele 
         I mean of course you need some Adele on your playlist. This song has become my anthem. It's so relatable plus the memorable lyrics and beat has me singing along. Hands down, one of my favorite Adele songs.
Pursuit of Happiness– Kid Cudi 
         If you need a pump up song for your morning or when you are dragging in the afternoon, this song will get your blood pumping, heart racing, and head bobbing. Not only does it have a great beat but a great meaning behind the song…live a life that makes you happy.
Enjoyed reading this post? If so, don't worry I still have more songs in my commute playlist that I want to share with you all. Let me know in the comments below some of the favorite songs you like to listen to on your to way work, heading home from work, when you need some motivation, or even when you are preparing for a night out. I love adding new songs to my playlist. After all I'm on the train twice a day for 45 minutes, 4 days a week, do the math because I'm too tired. With that being said, I need more songs, so ready, set, go….comment.
---
Who knew that three words could cause so much anxiety…back to school. Although summer has not officially ended on the calendar, my summer ended when I walked into my first class.
From elementary school to middle school to high school and now college, I always experience back to school jitters, especially the night before classes start.
College is a different experience because I find you don't need many school supplies. In elementary school you needed markers, crayons, glue sticks, and much more. In high school you needed a binder and notebook for every subject. Luckily, I only take five classes in college and most of them allow us to use our laptops for note taking. But, that doesn't mean I don't need any school supplies.
I found all of my back to school essentials at Office Depot and OfficeMax stores and online at officedepot.com. Their brick-and-mortar store and online shop offered all the supplies I needed to gear up for my junior year of college. Office Depot and OfficeMax had a huge variety of supplies, allowing students to pick items that fit their styles and needs at prices they will love.
In this post, I am giving tips on how to stay organized and I'll give you a peek at all my new school supplies with special thanks to Office Depot and Office Max. Although, the first week of classes proved that this semester would be challenging, I'm confident that my new school supplies will support a successful semester.
Want to know a secret? Well it's not really a secret because anyone who sees my handwritten notes will realize I have awful handwriting. There are only a few pens that make my handwriting more legible and those pens have to be rolling ball pens. I love the Pilot Precise Rolling Ball Pens and I knew Office Depot and OfficeMax would sell them for the best price. I love using colorful pens when taking notes because colorful pens allow me to organize my notes better and I find myself remembering more of the information when my notes are vibrant and colorful. These Pilot rolling ball pens are not just colorful but they provide comfort for smooth and neat writing.
         Of course blue and black ink pens are essentials for test taking or when your professor frowns on the use of colorful pens. Luckily, I found at Office Depot and Office Max a 12 pack of Bic Unique Soft Barrel and Grip retractable pens in black ink. The soft feel and comfortable grip will help me ace all my tests.
I can't live without highlighters. Highlighters are my go to supply when reading class materials and taking notes. I love the Office Depot brand highlighters because the colors are super bright and vibrant and 12 highlighters come in a pack, so I am set for the year. I'll use these gorgeous florescent highlighters throughout the year to color coordinate my notes and pin point the most useful information in textbooks and print outs.
Now that I am all set with writing instruments, I need something to write on. Once again, Office Depot and OfficeMax had me covered. This gold polka dot patterned Divoga college ruled notebook has become my everyday notebook for jotting down notes, reminders, and ideas for upcoming blog posts. I carry a notebook with me wherever I go because you never know when creative thoughts will spark. I love how lightweight this notebook is, so it can fit anywhere, whether in my backpack or purse.
I get tons of handouts to read throughout the semester so I need a folder to organize all my papers and this stylish Divoga folder is perfect. I love the metallic gold print and how it compliments my notebook. You can see that I like to style to all aspects of my life, even my school supplies and you can't beat the price of only $1 per folder.
I love to have a huge variety of pens and highlighters on hand and one of my pet peeves is is being disorganized. So, I am not that person that lets these pens just make their way haphazardly to the bottom of a school bag. Instead, I like to keep everything organized so I can easily find what I am looking for. I'm so happy I found this Divoga pencil pouch. Not only does it keep all my pens and highlighters neatly in one place, but again, the gold and mint color scheme perfectly matches my notebook and folders. This pencil case scores major style points for me.
Although most classes have started for us students, if you are still looking for the trendiest backpacks, must-have tech items, and necessary school supplies all at low prices, look no further than Office Depot and OfficeMax. Let me know in the comments below what your must haves are for a successful school year? Good luck!
This post is sponsored by Office Depot, Inc. and Her Campus Media. All opinions are my own. Thank you for supporting the brands that make LivForStyle possible!
---
My Life As A Boy Meets Girl Intern® 
Beep, beep, beep my alarm goes off at 6:40 am. Rub my sleepy eyes. Another day in the city. Wash my face. Brush my teeth. Dress in the outfit I picked out the night before. Apply my usual, quick makeup routine. Pack my bag. Double check I have everything. I'm out the door. Board a crowded train. Squeeze into a sit in between business men. A 45-minute train ride feels like four hours when you haven't had your coffee yet. Arrive at Grand Central. Trek through the streets of NYC. Finally arrive at Starbucks for a much needed venti iced coffee. Finally, I feel more awake. Arrive at the office. Jump on the elevator to the 17th floor. My day of being a summer intern begins.
That's been my routine three days a week since the first of June. I would be lying if I said I was not mentally and physically drained. Some days were harder than others trying to get out of bed. Many days I felt like my legs were going to collapse due to all my walking and fatigue. But somehow I survived until the end. Now, I don't rely on my phone to help me navigate through the city, and I have become a regular at my favorite Starbucks store. I guess you can say I have evolved into a real city girl.
On my last day of my internship, it was a bittersweet feeling. I was sad to leave, but was so proud of myself and everything I learned. However, I was ready to spend my last few weeks of August getting ready to school and just relaxing.
I was fortunate to work with Stacy Igel, the founder and creator of Boy Meets Girl®. She has been my mentor for the last four years. I actually met Stacy, my senior year of high school. It was during that year that Stacy discovered me through my YouTube channel and saw my passion for fashion. One day, during my spring break, Stacy invited me to the Boy Meets Girl® office to chat with her and I eventually become a brand ambassador for Boy Meets Girl® (check out the video here).
Ever since that day, Stacy has had confidence in my dreams and most importantly, me. She even invited me to help her with Fall 2013 New York Fashion Week. At only a freshman in college, I was backstage at New York Fashion Week, such an incredible experience (check out the video here). Stacy's faith in me since a young age has allowed me to continue to take risks and do what I love. Now a rising junior in college, I had the privilege to be her intern and catch a glimpse of the behind the scenes of a successful brand.
During my internship, I learned how to be more of a team player. I discovered how to be more patient and flexible. By the end of my internship I gained the confidence to trust myself to make decisions. A few of my favorite things about my internship were working on some of the Boy Meets Girl® social media platforms. I also loved researching different tech companies and learning how they could enhance a brand. However, my all time favorite thing to do was working with different bloggers to organize photo-shoots with them to promote the Boy Meets Girl® AW/HOL 2015 clothing line coming soon to Nordstrom! It brought back memories because just a couple years ago I was that blogger featured in blogger campaigns for Boy Meets Girl®, but now I was organizing these collaborations.
Working for the company, I have gained more appreciation for fashion and the business side of a company. I realized that it takes a team of talented and motivated people to build a successful business, which are all good things to remember when I eventually start my own business and create my brand.
         After writing this post and reflecting on my summer internship experience, I realized that my summer was extremely productive. I can't wait to share more about the new Boy Meets Girl® AW/HOL 2015 collection. Since I was in the middle of working on this collection launch, I am even more excited to let the blogging world be part of this new line.
         Only a few more days of summer left and a few more days of being at home until my next adventure begins…my junior year of college.
---
Belly Buttons Are So Overrated 
Enough is enough, from thigh gaps, to bikini bridges and now the belly button challenge. The belly button challenge is a new body trend flooding social media. I am not talking about a stylish, fashion trend that everyone should follow. Instead the belly button challenge proves that society sucks.
It's believed that this trend started in China. No matter where it started it has made an unwanted appearance on Twitter, Instagram, and Facebook pages. The idea of this challenge is suppose to indicate if you need to lose weight. If your right arm is able to reach the left side of your navel from your back, you are thin and healthy. Completely bogus! I am not a health or fitness expert but I do have a brain and I know that touching your belly button does not prove if one is healthy. What girls fail to realize is that flexibility and long arms are the only things that determine if you can touch your belly button.
         Today, the pressure to become thin is stronger than ever. From personal experiences, it can be hard to get rid of the negative thoughts about your body. Constantly, one is bombarded with thoughts of feeling fat, feeling ugly, and feeling unworthy.
It seems like these body trends are harmless but instead they have dangerous outcomes. Although I believe that the media is not the sole contributor to eating disorders, these trends can still add fuel to the fire. Eating disorders are no joking matter and continue to rise among teens and adults, both males and females. According to the National Eating Disorder Association, over 30 million people of all ages and genders suffer from eating disorders. In fact, eating disorders have the highest mortality rate of any mental disorder. I wish society kept these facts and statistics in mind before they start telling us that being thin is all that matters.
I am a huge advocate for promoting body peace. Although I find it hard to sometimes take my own advice, I strongly believe that body shaming needs to stop NOW. Since when does being thin make you a more worthy human being? I was always taught that it is what is on the inside that counts.
I can't help but to laugh at this idea of the belly button challenge because it is nothing but complete foolishness. However, the sad part is that not all girls can laugh about it and most fall victim to society's idea of the "perfect body." Take the vow with me and promise not to post anything on Instagram, Twitter, or Facebook that shames your body or others. It's not worth it. Besides, belly buttons are so overrated, but being healthy never goes out of style.
---
Snow Day Thoughts: Future Travel Plans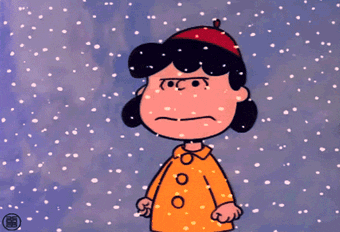 Let it snow, let it snow, let it snow…NOT! I am not a big fan of the snow, making winter one of my least favorite seasons. This snowstorm has brought lots of snow, high winds, and inconvenience. I'm currently trapped in my dorm building. I am going stir crazy. Times like this I wish I had a transporter to magically transport me to wherever I would like to go. This whole snowstorm has me pondering the places I want to visit in the future. In no particular order, here's my bucket list with the places I want to visit and I mean very, very soon.
California- I would love to hop on a plane and travel from the East coast to the West coast. I have always wanted to visit Los Angeles, Santa Monica, Laguna Beach and other California cities where there is lots of sunshine and beaches. After following tons of YouTubers and bloggers who live in California, it looks like a beautiful place to visit.
Morocco– Morocco is new to my bucket list of places to travel to. I am attracted to Morocco because to me it is an exotic and mysterious place. I would love to ride a camel, visit the beaches, and even journey through the desert.
London- The weather might always be rainy and cloudy but that doesn't stop me for wanting to visit London. I am attracted to London because it seems so similar to New York City, and we all know how much I love New York City. I would love to climb aboard the London Eye and take in the view of the beautiful London skyline. Of course, I would have to visit the Westfield Stratford City, which has over 250 shops, for a major shopping spree.
Paris, France- I need to visit Paris, which is one of the fashion capitals of the world. I want to explore the streets of Paris to check out all their vintage boutiques and their extravagant stores. While I am walking the streets of Paris, I would make sure to take a picture by the Eiffel tower.
Japan- I have no idea why but ever since I was a little girl I have always had this strong desire to go to Japan. I guess I am so interested to visit Japan because the culture is so different. It would be awesome to be emerged in a different culture where the food, the language, and the fashion is extremely different than what I am use to.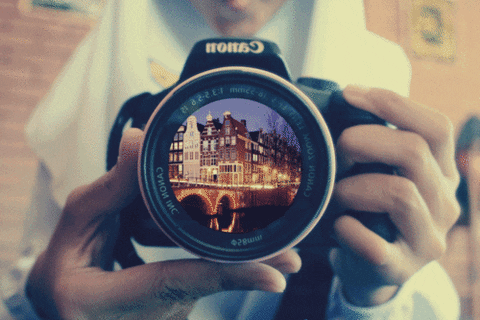 Those are a few places I would love to visit, but the possibilities are endless because I would love to travel around the world. A girl can dream, right? Right now, it looks like I am stuck on the East coast, in my dorm building, snowed in. Let me know what are some of the places you would love to visit.
(Currently, this is my view outside my window)
---
Celebrate a new year. Celebrate a new adventure.
When I was a little girl, I would wake up, head to the family room, and tell my mom, dad, and older sister, "it's time to get busy." I would occupy the majority of my time digging through my big bin of markers and crayons, coloring in my coloring books or even using my favorite set of fashion stencils to sketch some outfits.
Now, almost 20 years old, nothing has changed. Now instead of getting busy with coloring books, I spend most of my time watching countless YouTube videos, reading fashion and beauty blogs, pinning my favorite things on Pinterest, and documenting my daily life on various social media sites.
My love of YouTube inspired me to launch my very own beauty and fashion channel. In two years, my channel has grown, not only with viewers but also with opportunities. YouTube has been my creative outlet and I wouldn't change it for anything, but like I said I like to keep busy so with a new year comes a new adventure.
I am excited to announce the launch of my new site, livforstyle.net. On my website you will find posts about fashion industry news, outfit inspiration, current beauty obsessions, lifestyle posts, and much much more! Why wait until I upload a video on YouTube? Subscribe to my newsletter for this site so you know when I post a new article.
I believe my new website will offer me new and exciting opportunities. I get the chance to communicate with my readers through written posts and document my adventures through pictures.
Switching from YouTube to blogging is a major change. It's a learning experience, but I am determined to stay consistent with my posts and provide my readers with informative and entertaining topics.
So come on this journey with me? You won't regret it!